Hey everyone it's Thursday! Time for our Thursday fives...courtesy of Mrs. Gambizzle! Write your own, head on over to her blog, and link up!
http://lifeasasailorsgirl.blogspot.com/
This is a perfect way to reflect on the week, whether it was good, bad, or just plain ugly.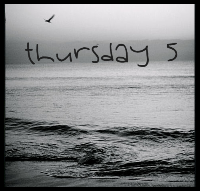 Entry Word: happy-go-lucky
Function: adjective
1 having or showing a lack of concern or seriousness
Main Entry:
de·light
Pronunciation:
\di-

ˈ

līt, dē-\
Function:
noun
2 : something that gives great pleasure
Main Entry:
ec·stat·ic
Pronunciation:
\ek-

ˈ

sta-tik, ik-

ˈ

sta-\
Function:
adjective
: of, relating to, or marked by ecstasy
Main Entry:
gig·gly
Pronunciation:
\

ˈ

gi-gəl\
Function:
verb
: to laugh with repeated short catches of the breath
Main Entry: joy
Function: noun
2
:
a state of happiness or felicity
:
bliss
1-Saturday my lovely sailor called! AHHHH!!!! It was all I could do NOT to scream into the phone! I did have a little shriek in my voice though.
2-Sunday I drove to Jax to see him! I was so excited I didn't sleep, but an hour Saturday night...well Sunday morning. Even though it was a 3 hour drive I managed to stay awake. Especially when he called me! I almost couldn't drive. Those 12 hours with him were absolutely worth it!
3-I got my "Through the Bible in 90 days" Bible! I'm now on day 5! I can now say that I've read all the way through Genesis..every word! Pretty soon I will have read through the entire Bible! A feat I have yet to accomplish, but will have soon tackled it! Woot!
4-Church. It's important to fellowship with other "like-minded" people. Surround yourself with those who build you up. And the worship is a million times worth it! We are doing a study through Romans..chapter by chapter. Amazing the things that are being revealed to me.
5-Social networking! I've met new and interesting people through Facebook and blogging. I am not alone in this struggle.