Here's my Thursday/Friday Five! Just a quick reflect on the past week. Sorry it's late...had issues with the internet the past two days.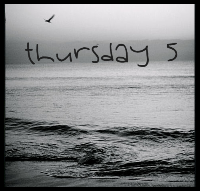 Content


Thankful
Adored
Giggly
One ~
I am content with who I am. I'm not changing for anyone. I'm being me..Talia. What you see is who you get.
Two ~ I'm thankful for supportive people in my life. I wouldn't make it without you! For the hundred against me, there's one for me. I'm truly grateful for wonderful friends.
Three ~

My teddy is the only one I can

TRULY

count on. One who always listens and doesn't try to fix me. Just hold me through this storm. He gives me courage and strength, all while making me weak at the knees with his wonderful charm! A sweetheart and romantic. And he adores and respects me! I could not ask for better! I look forward to a lifetime of unconditional love from one who'll never betray me. =)
Four ~ My nieces Jaylen and Halie are two of the most precious babies

EVER

! They're so cute and happy. And we love to giggle together. We're a giggly trio when we're together! Jaylen is 2 months and Halie is 6. Even if I'm having a bad day...they always seem to brighten it!
Five ~

I'm so very blessed! I feel like Job at times, losing everything and everyone...but I've gained better, trustworthy, relationships. God's timing is perfect. Well it's His divine timing. I've been down for so long and so deep that the only way from here...is up! Looking forward to future blessings!
There you have it! My Thursday/Friday Five! I challenge you, my readers, to jot down 5 things that have made you feel these words (above) this past week. Go over to Mrs. Gambizzle, grab her button, and link up! It's a rewarding experience.
Comment if you like! I like comments! =) I'll even return the favor...just post your link in the comments!