Haven't posted in a bit. I missed it on Thursday, but why not on Friday?! Anywho, here goes.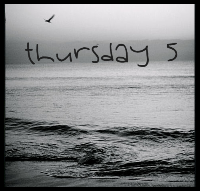 One
I'm happy this week is over.
Two
I'm so excited for this weekend! Sea World on Saturday & my 4 year old niece, Hannah's, birthday party!
Three
I'm hoping that plans stay & even come better together for my trip next weekend!
Four
Winter is HERE! My favorite time of year! Thanksgiving-Christmas! LOVE IT! Can't wait to get in my winter clothes and take advantage of this snuggly time!
Five
I've been grumpy lately. All yesterday especially. But honestly, I'm thankful for being alive; able to wake up breathing, seeing, and hearing everyday. A new chance to make things right and make better decisions.

Throughout the business of our lives, we need to take time out and reflect. Be grateful for LIFE. Stop and "smell the roses". If not everyday, try it once a week. I challenge you.